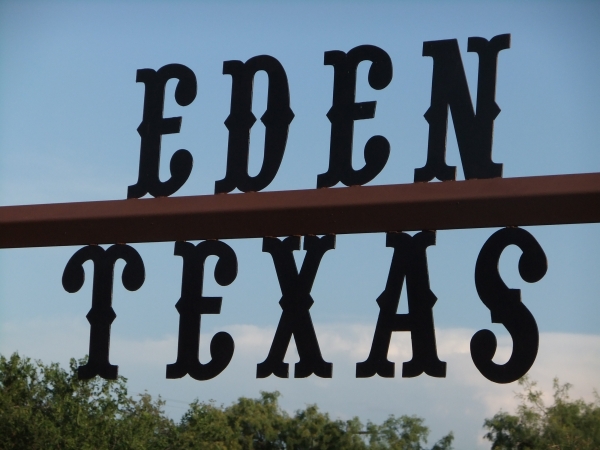 Experience the Blessings Eden, Texas 76837
Eden is a city located in Concho County, Texas. Eden is located at the intersection of US Highway 83 and US Highway 87. The city has a total of 2.4 sqaure miles. Population was 2,759 in 2011. Half the population consist of inmates housed at the Eden Detetion Center.
For more inforamtion about Eden and the surrounding communities visit the Eden Chamber of Commerce Website:
http://edentexas.com
The City of Eden is served by the Eden CISD and is home to the Eden Bulldogs.
http://edencisd.net
Click below to see properties.